As a company that has been around the Greater Green Bay and Northeastern Wisconsin areas for over 50 years, our team takes pride in the values we hold. Our team at Immel Construction focuses on partnering with our clients and other community organizations and providing expertise in the construction business. And Immel's history directly reflects our current philosophy on these community partnerships.
A Construction Legacy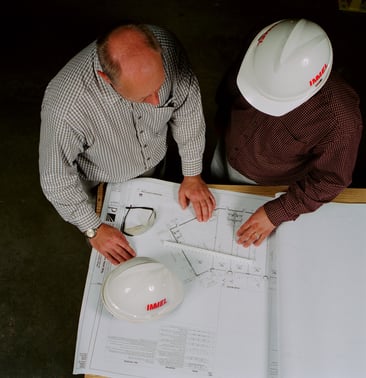 Immel Construction has played a vital role in the development of some of Green Bay's most recognizable landmarks — like the Ferguson Family YMCA, Austin Straubel Airport, and the creation of Heritage Hill State Park.
Immel is a past winner of the Cornerstone Award by the Greater Green Bay Chamber of Commerce, which celebrates the impact a business has on the local community. We believe this award directly reflects our commitment to longstanding relationships like we have with a select core of subcontractors that have similar philosophies and work ethics. Our company continues to serve our established customer base, including health care, retail, industrial, and commercial projects throughout the Midwest.


Immel's Community Impact
Our community partnerships are important to us. In fact, it's such a large part of our mission that we offer opportunities for our employees to give back in different ways:
Immel Fund
The well-being of our community is at the heart of the Immel Fund. Our team sets aside yearly funding for specific programs, capital improvements, and, in some cases, operating support of charitable and non-profit efforts in Northeastern Wisconsin.
Immel Volunteer Team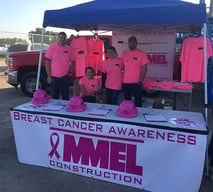 At Immel, we also have a determined group of volunteers reaching out to our community. Members of our volunteer team plan and coordinate projects, as well as recruit new volunteers to make a larger impact on our community. One of our volunteer projects focused on "Building for a Cure" to spread breast cancer awareness.
Immel Matching Gift Program
We also provide matching grants for eligible organizations. By matching our employees' personal gifts, our company is able to reach past our normal contributions to public charities throughout Northeastern Wisconsin.
Volunteer Time Off
And because of the spectacular support our employees show to the area, we offer them volunteer time off to continue to perform the charitable activities of their choice — whether that be for a church, school, or other nonprofit organization.
Awards for Public Service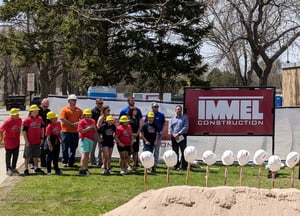 Immel likes to recognize our incredible employees. After all, they know best when it comes to learning the needs of the organizations they're volunteering for. And by honoring our employees and their commitment to our community, we reinforce our relationships with those organizations and with our workers.
Outside of our community involvement, we also promote continuing education, professional development, and mentoring. We have some great tenure with people that have worked with the company — some of them almost their entire career. The culture established in a construction company is important to us — and it's one reason why Immel is considered to be an expert in construction.


Our Expertise in Construction
The Greater Green Bay area is a pretty tight-knit community that has a lot of tradition to it — in terms of established businesses that are known. And there's certain stability held in an industry where people know your name — and Immel takes pride in being known. The trust established through generations of leadership is a vital reason why Immel Construction is successful — with a strong customer base and a solid reputation for quality.