Recession Fallout
For some industries, the previous recession is all but a thing of the past. For construction, a worker shortage has been persisting that causes problems for every construction company. The industry as a whole has suffered from a dwindling pool of skilled labor for the last decade now. The construction labor shortage has been an impediment to our industry, but we've developed a set of values and programs to power through the decline.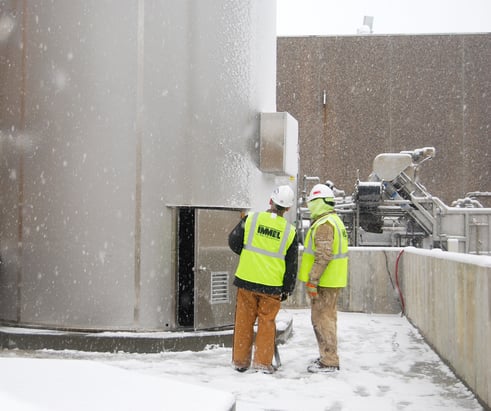 Our process relies heavily on empowering individuals who want something different from a desk job. There's nothing wrong with working in an office, but we know from experience that it's not for everyone. Immel has been battling the skilled labor shortage by developing programs and apprenticeship opportunities that encourages these students to embrace their preferences. We all know that construction workers can catch some shame, and some people look down on them.
The reality is that the construction industry is challenging and rewarding, much more so than some people would have you believe. Immel is cultivating some of the best workers in the industry, and all because we empower people to embrace who they are and challenge them to be the best at what they love to do. Though there may be a worker shortage in our industry, there's no shortage of rewarding work and compensation. We're trying to change the misconceptions plaguing our industry, and that's how we're gaining some of the best minds the Midwest has to offer. Challenging the status quo and empowering our workers is what Immel is all about.
Paradigm Shift
Along with the loss of skilled laborers from the recession, construction companies are being negatively affected by an entrenched way of thinking. High schools across the country are more college-driven now than they have ever been. There are more scholarships and college-preparedness programs every year, and the trades have suffered from a smaller pool of skilled labor with such a heightened focus. We love these types of programs, they are fantastic for empowering high-school students; however, we know that college isn't for everyone.
In fact, 1 in 5 college students are dropping out of college, even though enrollment rates have risen substantially. Parents push their children to go to college, but some kids don't see any appeal. Modern students often feel that they have no choice but to go to college, and how could they not? The constant pressure from both parents and high schools is immense, but the retention rates point to the fact that we should stop being so harsh.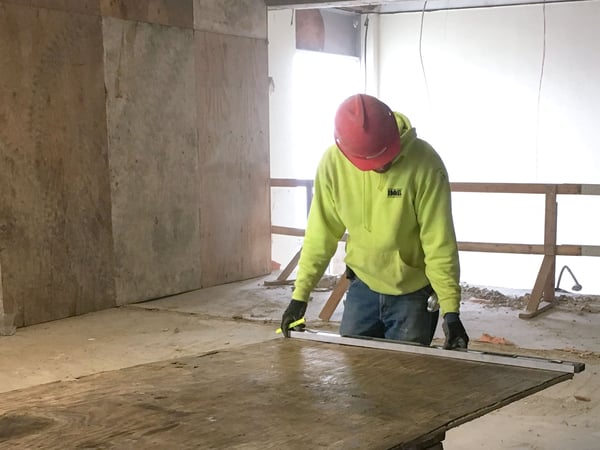 It also helps to highlight the costs associated with going to college. the cost of trade school is significantly cheaper than the average college tuition, and construction companies like Immel offer scholarships to trade school. You can also receive some four-year education if you pledge to work for the company after graduation, netting a free engineering or architecture degree in the process. Out of trade school, it's more than likely that you'll be making the same amount of money as a recent university graduate with none of the debt. And did we mention that trade school is only two years? That's a lot less time to be pulling all-nighters and more time to make your mark on the real world. That's hard to beat.
We need to dispel the notion that construction workers are uneducated. Some of the brightest minds in the country are in the construction field. Immel employs a wide range of skilled craft professionals with varying degrees of education. We have your standard project managers, estimators, and accounting staff; however, we also have people who have been educated in trades. Welders, carpenters, electricians, plumbers, and every other kind tradesman are skilled craft professionals. Their jobs aren't for the faint of heart, and require a great deal of expertise.
Dealing With a Construction Labor Shortage
Immel is designing and implementing programs to encourage students to get involved in our industry. One aspect contributing to the skilled labor shortage is a lack of mentorship in construction. In our office, we have internships and coops opportunities where new faces to the company can gain some guidance. These programs are prevalent in most companies, but construction workers are often thrown into the fray without much guidance. Development and formalization of these programs will be paramount for hiring new workers.
Immel also hopes to celebrate those who choose to work in construction. We recently took part in a signing day where a student pledged himself to work for Immel, and we committed to indenture him as an apprentice. Why should only the athletes and college-scholarship recipients be celebrated? Those kids that signed up to work with us are going to be participating in projects that make a difference in communities all across the United States. If you ask us, that's the type of thing that's worthy of celebration.
Generational difference is also playing an important role in the construction labor shortage. We know of a few younger people who have left construction jobs because of these generational differences. Boomers who are dominating the industry are slowly exiting the workforce, but their methods of leadership are vastly different from the preferred methods of Millennials.
Construction site bosses can often be loud and combative. That's the way construction has been for a long time. This needs to change, and can be one of the biggest reasons that your Millennial employees decide to try their luck at a different company. One of the ways that you can deal with this aspect of the skilled labor shortage is by educating. At Immel, we recently brought in a speaker to go over these differences and work with our teams to bridge the generational gap. We can't stress enough that this was extremely helpful, and it was eye-opening for some of our older employees.
Because of the construction labor shortage, there exists a new problem that companies need to be aware of. On construction sites, almost 20% of the workforce are apprentices. These apprentices often get assigned jobs that they haven't been educated to do. Because of a lack of on-site education programs, there is a growing skill gap between the older and younger workers. We're building programs along with mentorship to decrease this gap, and hope that this formal training will highlight the younger leaders within our company.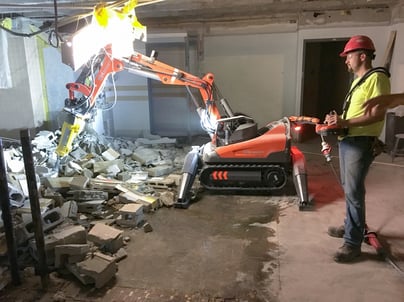 This problem also has made a large window of opportunity for other programs outside of our company. Organizations that train green workers are welcomed, but there are also some emerging journeyman leadership training programs that have peaked our interest. Programs that teach newcomers and train leaders are great for the construction labor shortage. With these programs, Immel is looking to maximize every single worker it can find. Time and energy needs to be invested with your employees, so that you can maintain high levels of productivity.
Lastly, a lack of women in the field has directly contributed to the skilled labor shortage. A worker shortage can often be attributed to a lack of inclusion, and the construction labor shortage is no exception. Women have been employed in the offices of construction companies for years now, but hardly ever are they included in the field. We're beginning to see women on construction sites more and more, and are beginning to develop programs that actively recruit women into the field. With this influx of women in the field, we hope to see the skilled labor shortage decline.
Hope For The Future
We know how the road ahead looks. It may be a little rocky with the construction labor shortage. But if there's anything we know how to do, it's how to fix something. Not only are we fixing the worker shortage, but we're building a foundation so that the same circumstances that led us here never happen again. When other companies see the foundation we're building, they'll be quick to hop in line and replicate our formula. We're not too worried about what comes next, building is what we do best.
If you have a question about any field or safety-related topics, please connect with Brian below.