What Happens When Immel's Talented Crew Actually OWNS 100% of the Construction Company?
Immel Construction recently announced that 100% of the company's stock has been sold to its employees through an Employee Stock Ownership Plan (ESOP). Shares of the company were sold to the employees to protect the long term future of Immel Construction. We value all of our employees, and believe the creation of this ESOP will allow us to work together to build a larger and even stronger company!
Joined Forces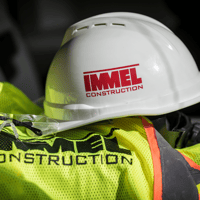 For Immel Construction's entire management team, the announcement of the ESOP (Employee Stock Ownership Program) was wonderful news as well. Why? Because at Immel we always ask our people to fully understand our clients and think like 'owners' when constructing our projects. The idea of "build it like you own it" became an even more powerful reality. The employee-owned structure gives everyone a stake in the company's growth – inspiring the whole staff to become a more integrated force.
What is an ESOP?
An Employee Stock Ownership Program is a retirement plan that's similar to a 401(k) in some ways. When a company like Immel starts an ESOP, they form a trust that purchases some or all of the company's shares. They're held in retirement accounts for employees, and when the stock value increases so does each employee's account value.
That Extra Push
ESOPs not only benefit the employee-owners. They can also have a positive effect on the community (our beloved Green Bay), shareholders who sell and the company itself. Companies with ESOPs often account for more than half of Fortune Magazine's annual "100 Best Companies to Work for in America."
In addition to taking care of the Immel Construction staff, the decision to establish an ESOP was also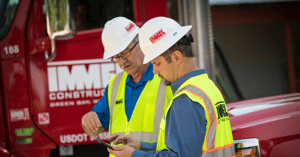 about giving employees a push to reach higher, work harder and reap the rewards in every construction project the company takes on. The sense of togetherness that Immel's employees achieve, through 100% ownership, can take the organization to another level.
The Recruitment Benefit
Immel Construction is always looking for good construction people to add to its staff. For those new workers joining the team, having an ESOP opportunity in place is an incredible addition to the benefits package. This, in turn, helps Immel attract the best and brightest candidates to the company.
Some Things Will Never Change
As an employee-owned company, Immel will continue to operate under the same business model and structure. The company's core values of craftsmanship, integrity, safety, transparency, reliability, and community will always remain the same.
At Immel we believe our greatest asset is our people, and it's critical to reward our employees for their passion and client service by connecting their efforts to the company's future success.